Create a successful SAP PI/PO migration in 2019
- Join my webinar Tueday 15., January 2019 at 16.00 CEST / 10 am EST
Claim your free spot today! 
On the webinar I will guide you through which steps are important to take in a SAP PI/PO/CPI migration to ensure you minimize the impact and lower the cost
We will touch the following areas:
Understand your current integrations, and what you should migrate

7 Steps of a migration

Process developments

Seeburger to B2B Add-on Migration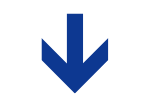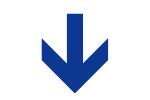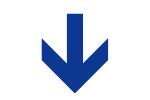 We hate spam too. Unsubscribe at any time.
If you are starting on a new SAP PI/PO or even a CPI migration how do you start working on it?  
A series or resources that will make your migration easier to have a way to understand what is going on in your landscape
There is a lot of different types of migration that you must understand
Dual Stack to Single Stack, this is probably the most difficult one because it is very old technology
Upgrade from 7.31 to 7.5
Migration from Seeburger to B2B Add-on
Or a combination of the above listed points 
00
days
00
hours
00
mins
00
secs
Speed up your process 
At Figaf we have developed tools that allow you to handle the full migration procedure lot faster. The schemas have changed which mean that you must change all your mappings. There are different ways around it but they all require a lot of extra work and is difficult to maintain.
We have a tool that allows you to take the current Message Mapping with the Seeburger schema, and then convert it to a B2B Add-on mapping with the new structure. It speeds up the process from hours to just 3 minutes.
Who is Daniel Graversen? 
Daniel Graversen is the founder of Figaf APS. He has more than 15 years experience helping companies testing their SAP PI/PO faster and to make sure the integration works.